Aficionado
Join Date: Sep 2010
Location: Smithtown, NY
Posts: 746
Mentioned: 0 Post(s)
Tagged: 0 Thread(s)
Quoted: 37 Post(s)
minor setbacks..
---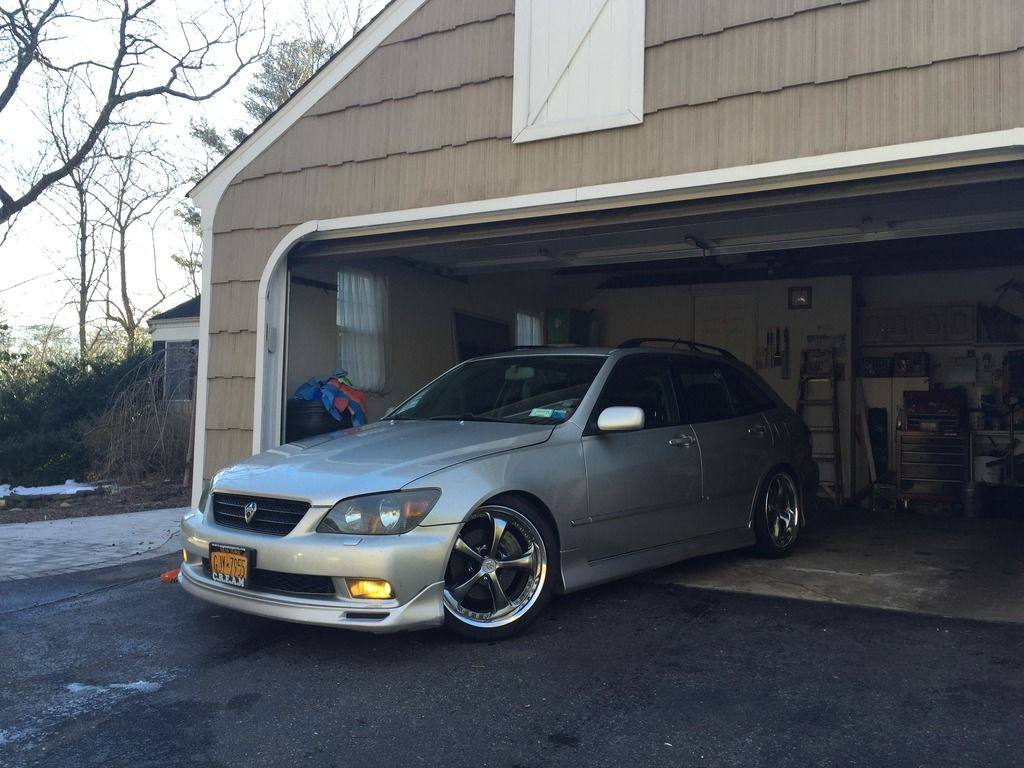 so i tested to see if the jzx key barrel fits into my ignition....doesn't. oh well. in other news, i threw a bucket over my car finally since it's freakishly warm out for mid/late february. scored an aristo vvti water pump pulley since swapping to a 2jz water pump requires the pulley, so thats a score. picked up some spare motor mounts....one side IS300, the other ES300. fail part 2.
just biding my time buying parts for a motor i don't have yet lol. seeing how i should have everything parts-wise at the end of march, i'll probably have the motor then as well.
thats it for now, cheers!
---
2002 MSM Sportcross
TEIN//Gita//Blitz//Pioneer//FIGS//Work
instagram - ellis300
Current users viewing this Thread: 1

(0 members and 1 guests)