Patriot
Join Date: Jun 2002
Location: San Diego, CA
Posts: 2,882
Mentioned: 0 Post(s)
Tagged: 0 Thread(s)
Quoted: 0 Post(s)
vehicle speed sensor wire (VSS)
---
need some help in locating this wire to connect to my Avic-D2

thanks!
---
2003 GGP SportX


Tein H-tech springs/Teck Grounding Kit/XERD Y-Pipe//Blitz LM filter/Nokya 2500K DRL/Z-Edition grill/Pioneer f-700bt/Vertex fenders/
Follower
Join Date: Dec 2008
Location: Castle Rock, CO
Posts: 545
Mentioned: 0 Post(s)
Tagged: 0 Thread(s)
Quoted: 0 Post(s)
use google next time.
"is300 speed sensor wire"
it popped a link with a picture.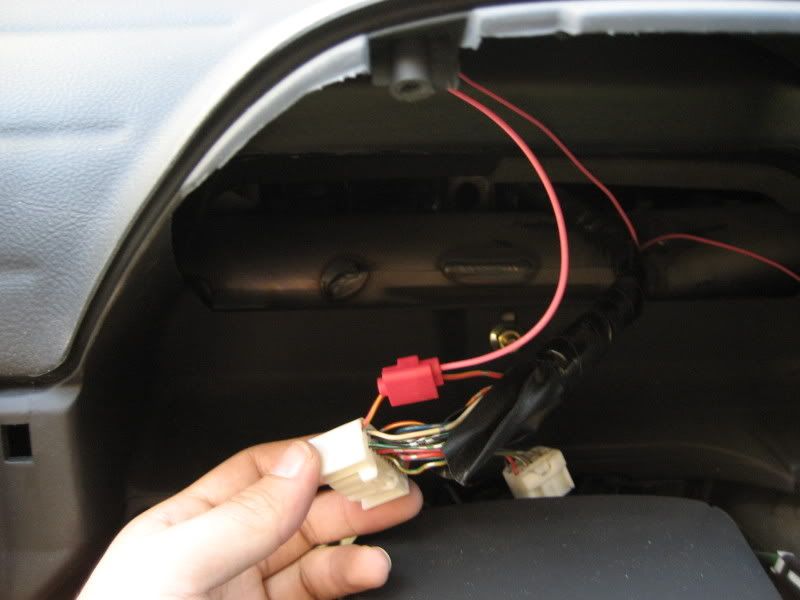 also check out this link its for the similar unit
IS300 Headunit Install
---
2002 IS300 IntensaBluePearl LSD | Megan Racing Ypipe | Vais Tech. Ipod Adapter | SRT Intake and aafc | Luminics krypton 9005 yellow highbeam | Alpine SWR-10d2 x2 | RF 1000w Amp w/bass control | RF 4 Gauge Pwr/Gnd | RF 1 Farad Cap | Drag dr19 wheels | Falken Tires | SD Grill | Injen Header Shield | Painted Headlights and Fogs |
Patriot
Join Date: Jun 2002
Location: San Diego, CA
Posts: 2,882
Mentioned: 0 Post(s)
Tagged: 0 Thread(s)
Quoted: 0 Post(s)
damn didnt think of googling it...was searching on the forum, but my search failed since i typed in avic-d2 when i shoulda searched d3

thanks bro +rep
---
2003 GGP SportX


Tein H-tech springs/Teck Grounding Kit/XERD Y-Pipe//Blitz LM filter/Nokya 2500K DRL/Z-Edition grill/Pioneer f-700bt/Vertex fenders/
Current users viewing this Thread: 1

(0 members and 1 guests)